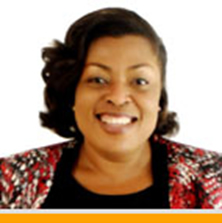 CHINWE BODE-AKINWANDE
Founder
Chinwe Bode-Akinwande (CBA) is a self-motivated, focused and energetic performer with an upbeat, positive attitude. An entrepreneur & a "doer" with a difference; Chinwe is married to 'Bode Akinwande and they both run the affairs of a Singles' networking forum: Singles Connect and a matured singles' fellowship – FUSION.
She works currently with First Bank of Nigeria Limited in the Marketing & Corporate Communications department as Head, Brand Quality Assurance & Heads the International Markets Coordination.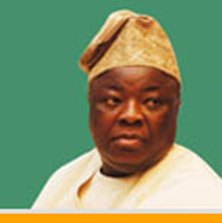 SINA ADEGUNLE
Chairman
Adesina is an entrepreneur based in Ibadan, Nigeria. Studied Accountancy from the Polytechnic , Ibadan and personal Psychology from University of Ibadan. Currently finishing up Ph.D in Management from Walden University, USA.
He is on the Board of several companies including General Data Engineering Services PLC and Princeton Health Limited (an HMO). He is married to pastor Oluwatoyin with children.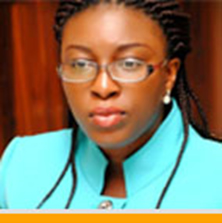 DAMILOLA HASSAN ACS
Secretary
A graduate of the University of Lagos, with a Master's Degree in Business Administration, Damilola is an Authorized Dealing Clerk of the Nigeria Stock Exchange and an Associate member of the Chartered Institute of Stockbrokers, Nigeria. She is currently the Head, Wealth Management in Meristem Wealth Management Limited. Damilola loves to impact knowledge and presently serves as member of faculty with the Entrepreneurship Academy and the Success Business and Leadership School, Lagos.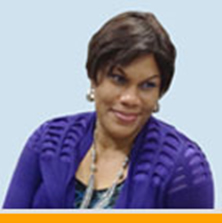 IYIOLUWA ROTIBI
Member
Iyioluwa is a graduate of Economics from the University of Lagos. A seasoned and experienced banker of 15years, she has worked in various strategic resource functions and other relationship management roles with Habib Bank, Bank PHB and First Bank. She is an associate of the Chartered Institute of Personal Management (ACIPM) and is currently pursuing an Executive MBA program. During her leisure time, Iyi as she is fondly called enjoys singing, reading and volunteering at an orphanage near her residence.
FEMI ADEKUNLE
Member
Femi Adekunle is a graduate of the University of Lagos where he graduated with a honours degree in Law. He also holds a Master of Laws (LL.M) degree also from the University of Lagos. He is called to the Nigerian Bar and has been a legal technocrat over the years having deployed his skills in various capacities throughout his legal career.
Femi is currently Vice President, Transaction Legal at The Infrastructure Bank and a member of the IBB International Golf Club, Abuja. His Interests lie in traveling, training and farming.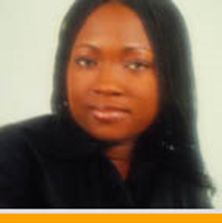 OLUWATOYIN CHARLES-ABU
Member
Oluwatoyin O. Charles –Abu has a background in Civil Engineering from the Federal Polytechnic, Bida and Public Administration from the University of Abuja. She manages her business Diamond Prime Integrated Services Ltd, a professional cleaning and support services firm with an eye for excellent service delivery. She loves teaching children and has passion for training and helping them discover and develop their gifts. She speaks to expectant and nursing mothers, mentoring young wives and mothers.
BODE AKINWANDE
Member
Bode Akinwande is the CEO of Incredible Lots Company that deals with electronics and also an authorized distributor of LG electronics. He trained in Social Works from the University of Calabar. He has over fifteen (15) years of ministry experience and is passionate about mentoring people especially singles to discover themselves, find their purpose in life and make eternal decision concerning their life partners. Together with his wife Chinwe, they founded the singles social networking platform-singles connect and also oversee the affairs of a matured singles fellowship known as Fusion.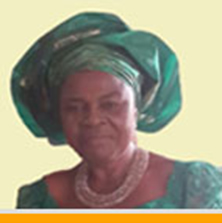 SCHOLASTICA IGBODIKE JP
Member
Mrs. Scholastica Igbodike combines motherhood with business & ministry. She is a lover of God and has served the catholic dioceses of Nnewi for several years as the Catholic Women Organization president for the Denary and the region.
Under her leadership role, she built a health center in her community and a multipurpose hall in her parish. Mrs. Scholastica Igbodike is a retired teacher, whose service has birthed so many renowned individuals in the society today.
HENRY EBEM
Member
Mr. Henry C. Ebem is a 1992 graduate of the university of Nigeria, Nsukka with a Bachelor of Medical Rehabilitation in Physiotherapy (B.MT-PT) and Master of Science (M.Sc) degree in Orthopedic Rehabilitation.
Mr. Ebem is an avid reader, book collector, independent researcher thinker, and, above all, a proud father of four beautiful children, Florence, his "One & Only " daughter, Justin, Robert, Emmanuel. He currently lives with his family in Round Rock, Texas.
1A, Atlantic Blvd,




OceanBay Estate,




Lekki, Lagos,Nigeria


Telephone: 0802 314 5376,


                     0808 111 0120


E-mail: cbafoundationng@gmail.com
info@cbafoundation.org